Previous event details:
Learn about the recent changes in Medicare benefits and coverage, and how these changes affect you. We will cover:
• The importance of reviewing Medicare Part D coverage during the Annual Open Enrollment Period (October 15 – December 7, 2022)
• How to use Medicare.gov to make health insurance comparisons
• How Part D works
• The impact of the Affordable Care Act
• The new 5-star plans
• An explanation of Extra Help, a program for people with lower incomes that may reduce prescription drug costs
Presented by: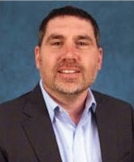 David Freeland
Licensed Insurance Agent
952-460-0312
dfreeland@farmersagent.com
All of the information and materials provided are intended for general knowledge and informational purposes only, and are not in any way intended to be used as a substitute for professional advice, treatment, or care. You are advised to discuss any and all of this information with your personal financial advisor, attorney, physician, and/or health care provider (as appropriate). The Commons on Marice makes no guarantees, warranties or representations, implied or express, as to the appropriateness, timeliness, accuracy, completeness, and/or usefulness of any of the information, opinions, advice, services, data or other information contained or referenced in the Annual Medicare Update.