The Commons on Marice Awarded Bronze Level Designation for Montessori Inspired Lifestyle®, a Positive Approach to Memory Care
Center for Applied Research in Dementia Presents Credential
EAGAN, Minn. (Oct. 4, 2023) – The Commons on Marice, managed by The Goodman Group, received the Bronze Level designation as a Montessori Inspired Lifestyle® Credentialed Community from the Center for Applied Research in Dementia. Achieving this credential demonstrates that the community has established outstanding efforts to improve the quality of life for memory care residents through the values and principles embodied in the Montessori Inspired Lifestyle approach of care.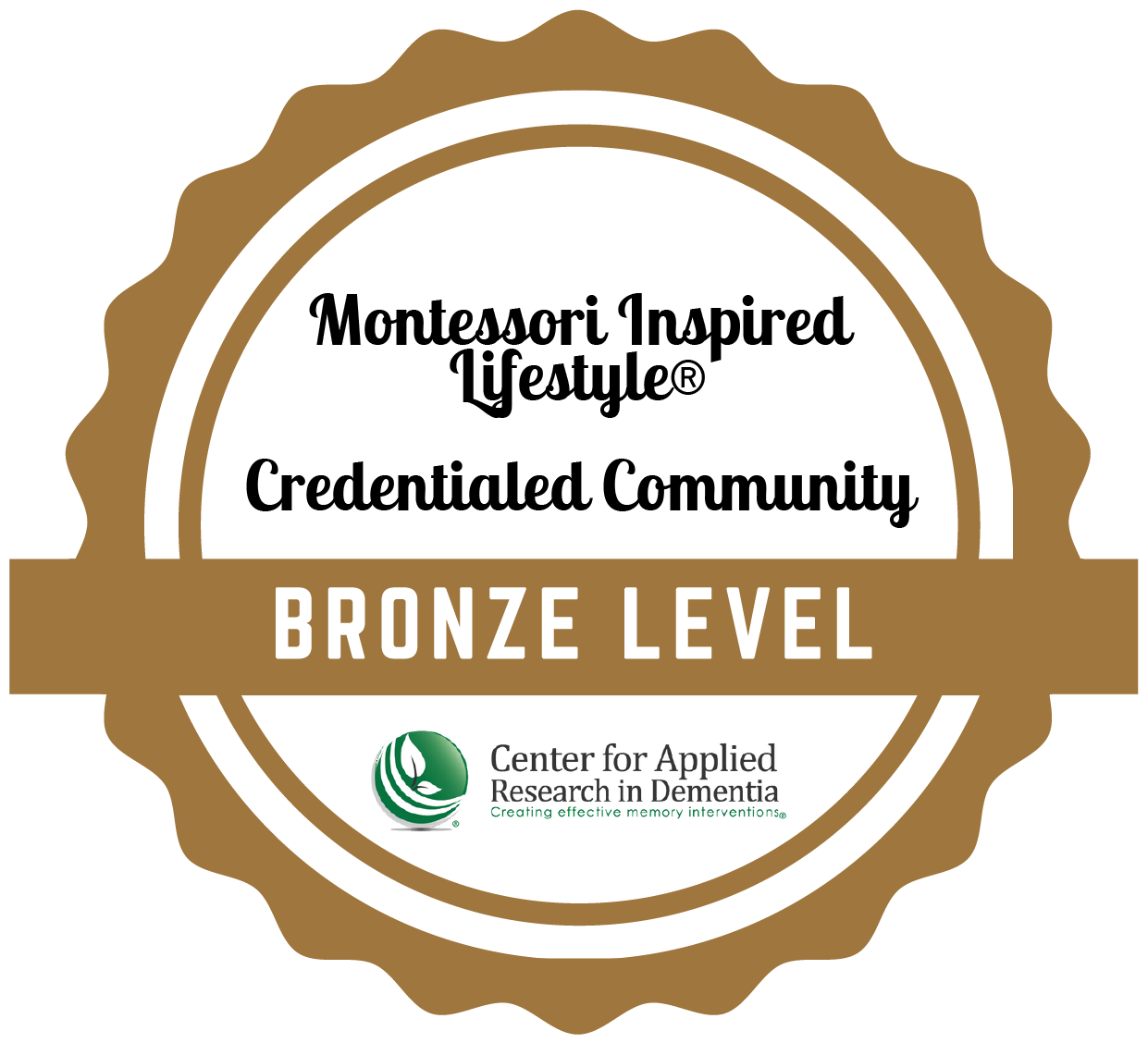 "We are proud to receive this Bronze Level designation. Our team is dedicated to providing the highest level of service and continually improving the quality of care for the residents and families we serve," said David Luhring, executive director at The Commons on Marice.
The Commons on Marice's Pearls of Life® memory care neighborhood offers Montessori Inspired Lifestyle, a positive approach to providing care for adults living with dementia or Alzheimer's disease. Based on the methods of Maria Montessori and as adapted for adults by Dr. Cameron Camp, founder of the Center for Applied Research in Dementia, this approach of care allows residents to focus on their individual strengths and engage in meaningful activities to stimulate the mind and improve overall quality of life.
For more information on the credentialing process, please visit https://www.cen4ard.com/mil-credentialed-communities/.
---