The Commons on Marice Hosts Beyond the Yellow Ribbon Seminar
EAGAN, Minn. (Sept. 19, 2016) – The Commons on Marice recently held the bi-annual 2016 Beyond the Yellow Ribbon (BYR) seminar. It was co-hosted by The Goodman Group, management company of the senior living community. The goal of the seminar is to help connect and strengthen the 98 Yellow Ribbon Networks in 219 cities and 26 counties across the state.

The mission of BYR is to provide services and support to service members, veterans, and military families. The Goodman Group was proclaimed a Yellow Ribbon Company for its proactive support of military service members and their families in July, 2015. The company is proud to be the first long term care provider and residential management company to participate in the BYR program, which was started by the Minnesota National Guard.
Among the introductory speakers were Colonel Kevin Olson, director of communications with the Minnesota National Guard, and Steve Simon, Minnesota secretary of state. The Goodman Group's best practices were shared by Melissa Williams, regional director of life enrichment. She stressed the importance of an engaged steering committee, support of leadership, developing innovative forms of communication, appointing BYR champions at each managed property, and inviting employees to engage in local BYR volunteer opportunities.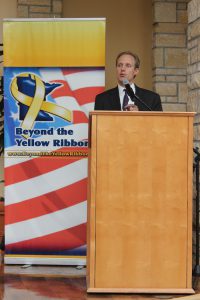 The first special guest speaker was Colonel Brian Pfarr, 1/34 Armored Brigade Combat Team, Deputy Commander. He spoke on the Minnesota National Guard and his experience with The National Training Center in Fort Irwin, Calif. Just following, the MN National Guard Substance Abuse Program provided information to employers regarding the recruitment and retention of veterans with past records of substance abuse in the military.
An update of the Minnesota BYR program was given by Annette Kuyper, Director of Military Outreach with the Minnesota Department of Military Affairs. She shared that, to date, Minnesota has 52 Yellow Ribbon Companies. In most recent news, The Department of Defense is in the process of piloting this program in five other states. Minnesota is leading the way to help those states be successful in synchronizing efforts as the nation enters an era of declining resources for the military.
The Beyond the Yellow Ribbon campaign aims to connect community leaders and organizations in order to provide support to military veterans and their families. The Goodman Group's mission is to establish and sustain an internal company Yellow Ribbon Network by uniting areas within the organizational structure and coordinating key areas. The Goodman Group will continue to demonstrate a public business commitment to supporting military employees and local communities.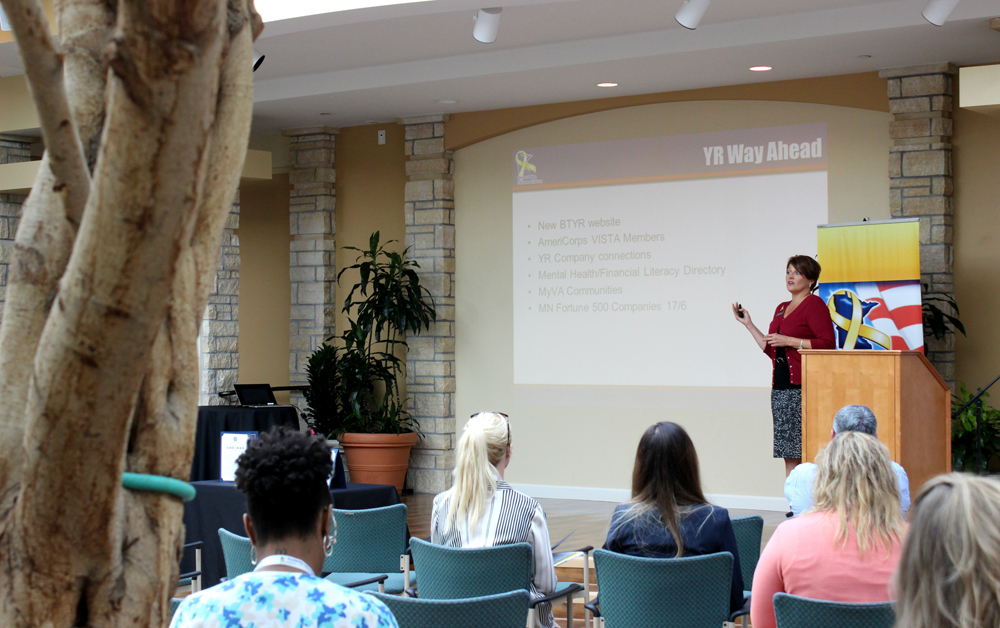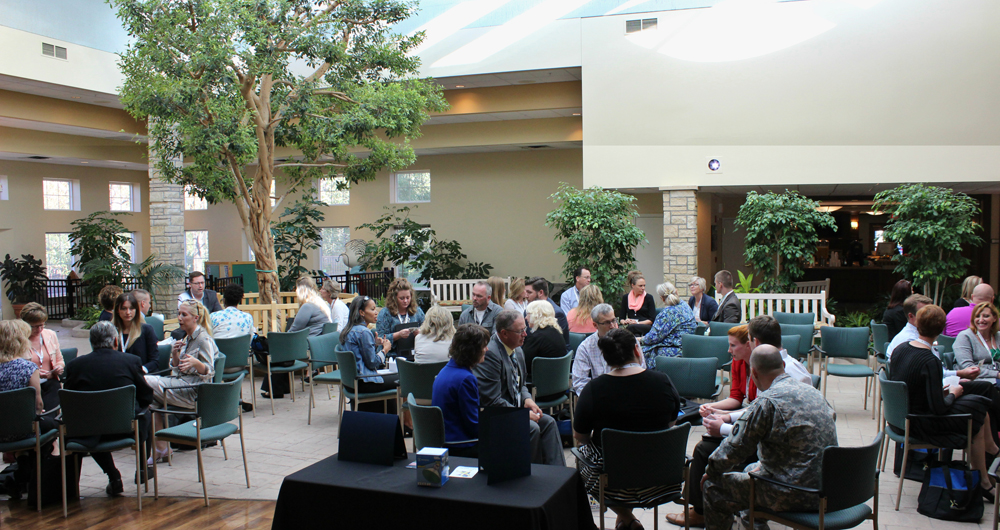 ---