Intergenerational Living & Health Care Hosts its 9th Annual Production with The Commons on Marice
EAGAN, Minn. (Feb. 22, 2016) – Intergenerational Theatre Productions (ITP) is hosting its 9th annual production at The Commons on Marice. This year's play, "The Stinky Cheese Man and Other Fairly Stupid Tales" will take place at 7:30 p.m. on Feb. 26 and 27, March 4 and 5. Actors include participants from the community, residents from The Commons at Marice, and children and staff from the Intergenerational Learning Center, ranging from 4 to 68 years old.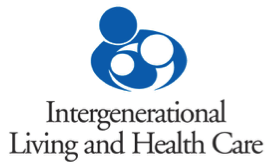 ITP's mission is to provide quality, fun, educational theatre programming for children, seniors and the community. Intergenerational Living & Health Care (ILHC), a Minnesota-based nonprofit, is the owner of ITP and the Intergenerational Learning Center in Eagan. The Goodman Group helped found the nonprofit, and developed ILC and The Commons, with a shared focus to help bring the generations together for life enriching experiences.
"The focus of ITP is to develop and expand our intergenerational theatre programming and experience for older adults and children, and provide entertainment for the local community," said Elaine Burton, president, ILHC.
Year-round, The Intergenerational Learning Center and The Commons on Marice plan and host activities and events like this to provide both children and older adults with extraordinary opportunities for sharing and learning. The Integenerational Learning Center has been serving families in the Eagan area for 15 years.
"The Stinky Cheese Man and Other Fairly Stupid Tales" is a comedy with music by John Glore and based on the book by Jon Scieszka and Lane Smith. Though the characters may be familiar, each of your favorite storybook fables is uproariously derailed in this adaptation. Everything from Chicken Little to The Gingerbread Man gets a complete makeover. Fun music and witty narration accompany the likes of ineloquent giants, sassy barnyard animals, colossal cow pies, and enough stinky cheese to go around.
The Commons on Marice provides senior residents with a full continuum of care so they can stay in the same residential community as their care needs change, and includes independent living, assisted living, memory care and care suites.
"We are excited to join forces with the Intergenerational Learning Center for this special event," said Jodi Saeko, Executive Director at The Commons on Marice. "Our senior residents and the children from the Intergenerational Learning Center, ages six weeks to eight years, really look forward to this annual play and have grown up being a part of our community. We see that both generations benefit from the interaction, and the children develop confidence, skills and self-esteem, as well as meaningful relationships with our residents."
Tickets can be reserved in advance by calling 952-463-0276. Tickets are $6.00 if picked up with a food donation for The 360 Community's Our Daily Bread Food Shelf in Dakota County, operated out of the Shepherd of the Valley Lutheran Church in Apple Valley, by Feb. 25th. Tickets are $8.00 at will call with food donation and $10.00 at the door.
---