The Commons on Marice Awarded Grant to Help Prevent Avoidable Hospitalization of Residents
Senior living community awarded grant from The Society for Post-Acute and Long-Term Care Medicine
EAGAN, Minn. (April 20, 2015) — The Commons on Marice, managed by The Goodman Group, is pleased to announce that it has been awarded a grant from the The Society for Post-Acute and Long-Term Care Medicine Foundation (AMDA) and the 2015 AMDA Foundation Quality Improvement Award Selection Committee.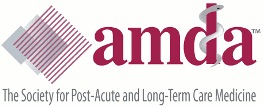 The grant will help fund The Commons on Marice's resident care research project, "Implementation of the Prevention of Avoidable Hospitalization," and will be directed by Dr. Phyllis Gaspar, national director of research and development for The Goodman Group. The AMDA Foundation Quality Improvement Awards is a program designed to encourage the development of innovative projects that will help to make a distinct impact on the quality of long term care.
"Hospital readmissions are costly to the individual in terms of physical, emotional, psychological, and monetary resources," said Craig Edinger, vice president, senior living & health care division, The Goodman Group. "In order to prevent hospital readmissions of The Commons on Marice residents, this project will allow us at identify individuals at risk and allow the residents to remain in their apartment home.
"The Commons on Marice was interested in this project to increase the quality of life for our residents, ensuring that they are able to have their nursing needs met while in the comfort of their apartment home," said Mary Yaeger, executive director of The Commons on Marice. "By focusing on prevention, we continue to find better ways to be proactive in our approach to care. The grant will give us the opportunity to study our current trends and focus on what is needed for the future."
This grant provides funding for a year from March 2015-March 2016. The Commons on Marice will present its project results at a future educational session at AMDA – The Society for Post-Acute and Long-Term Care Medicine Annual Conference; and AMDA's annual symposium, to be held March 17, 2016.
---