Senior Residents will Crown King and Queen at The Commons on Marice's 12th Annual Senior Prom
"Intergenerational Royal Court" made up of two sets of Kings and Queens.
EAGAN, Minn. (Jan. 28, 2015) — The Commons on Marice, a premier senior living community in Eagan, managed by The Goodman Group, knows what its residents love, bringing music to their ears and dancing in the aisles. The community's first-ever Senior Snowball Prom theme is taking place on January 29 from 4:00-7:30 p.m. in the Winter Wonderland themed Atrium, featuring nationally recognized Tim Patrick and his Blue Eyes Band. The Homecoming King and Queen from Eagan High School will crown The Commons on Marice Senior Snowball Prom King and Queen at 7:15 p.m., creating an "Intergenerational Royal Court." The Commons on Marice Prom King and Queen candidates are nominated by the residents.
"Our residents love live music and dancing, and the opportunity to formally dress up," said Mary Yaeger, Executive Director at The Commons on Marice. "We have residents ranging from 60 to 102 years old, who enjoy dancing and can teach younger dancers some of their classic moves. Dance enriches our residents' lives in many ways. It provides them with a great social activity, alleviates stress, promotes mobility and fitness, and is simply lots of fun," she added.
The entertainer for the evening, Tim Patrick, is a Sinatra style singer and has been playing local venues such as Nye's Polonaise Room and the Minnesota Jazz Orchestra since 2004. He is also a nationally recognized musician, featured in The Jazz Singers: The Ultimate Guide alongside Frank Sinatra and Mel Torme. He received the 2008 Top Jazz Singer award through Gig Masters.
Casual mingling will take place from 4:00-6:00 p.m. in the Rustic Chalet, featuring appetizers, Nordic beer and wine, and warm glasses of Glögg, spiced red wine with honey and cinnamon. It will be decorated with a host of warm candles and birch branches to create a nordic ski chalet experience. Also from 4:00-6:00 p.m., attendees will taste the flavors of Scandinavia in the Four Seasons Dining Room. After the Scandinavian supper, attendees will step into the Winter Wonderland Atrium and sit amongst the glistening snow to dance away the night with Tim Patrick and his Blue Eyed Band.
Dining Services Director Kevin Randazzo and his culinary team will prepare a Nordic supper that is worthy of the royal occasion. Snowball attendees will start with Finnish summer vegetable soup, Norwegian spagehetti salad, Finnish rye bread, and traditional Swedish meatballs. The main entrees will feature Scandinavian slow roasted pot roast, chicken breast with lingonberry sauce and cod loin seasoned with sage and thyme and topped with breadcrumbs and parsley. Residents will round out their Nordic feast with a pretzel crust, caramel salted brownie.
---
At the Senior Snowball Prom, 101-year old LeRoy and 63-year old Mary were crowned The Commons on Marice's King and Queen! See photos from the event below.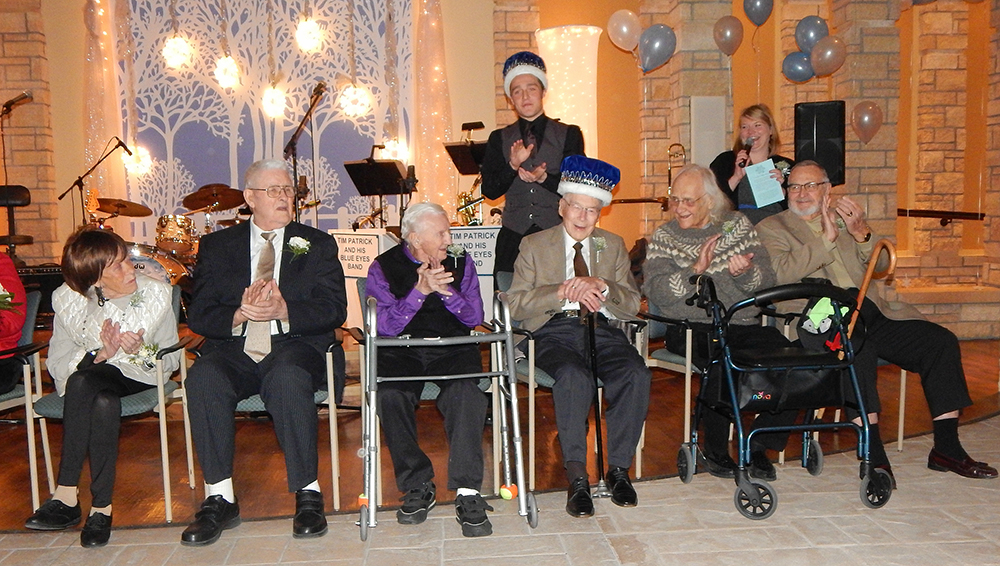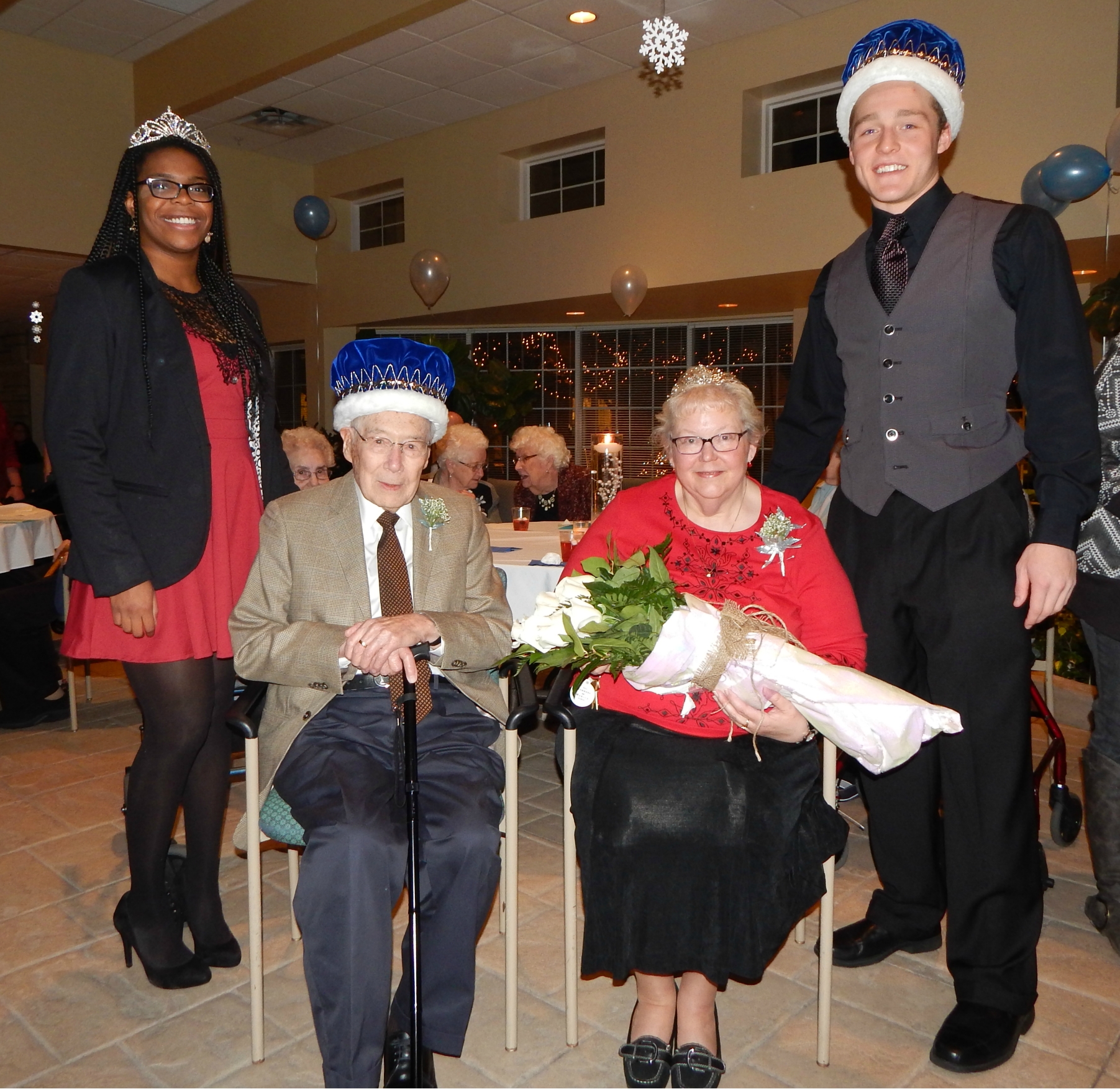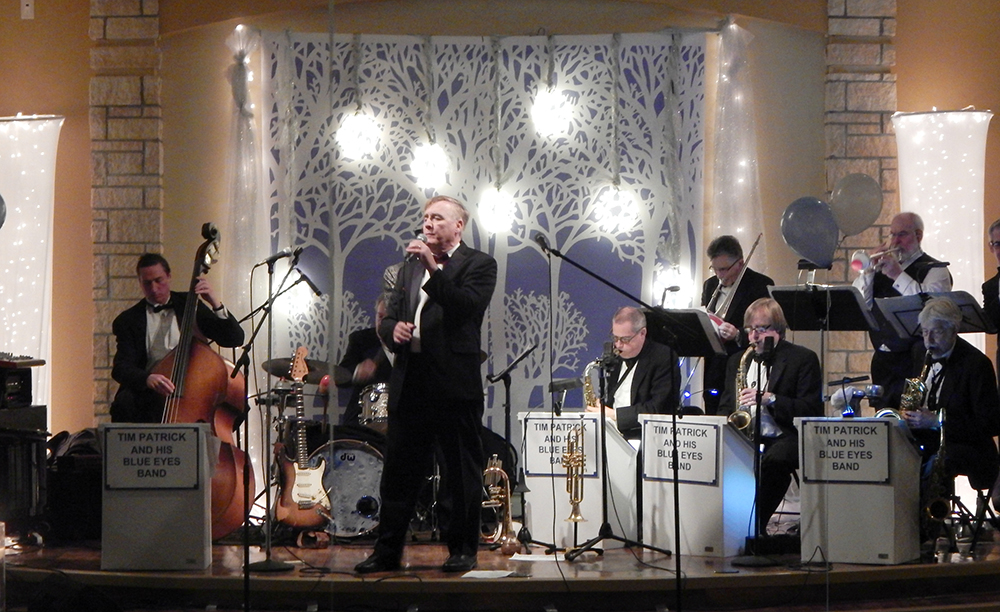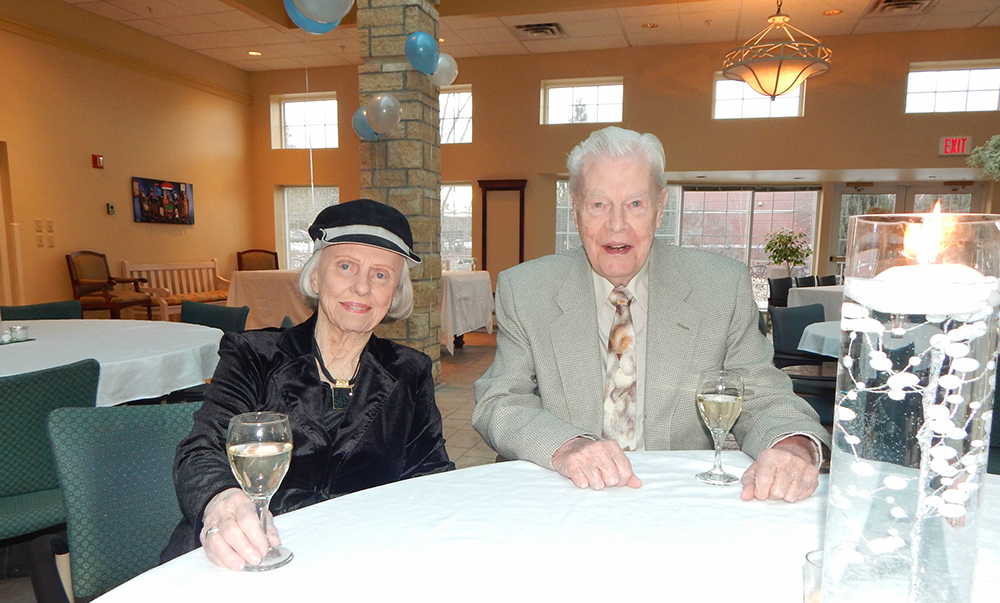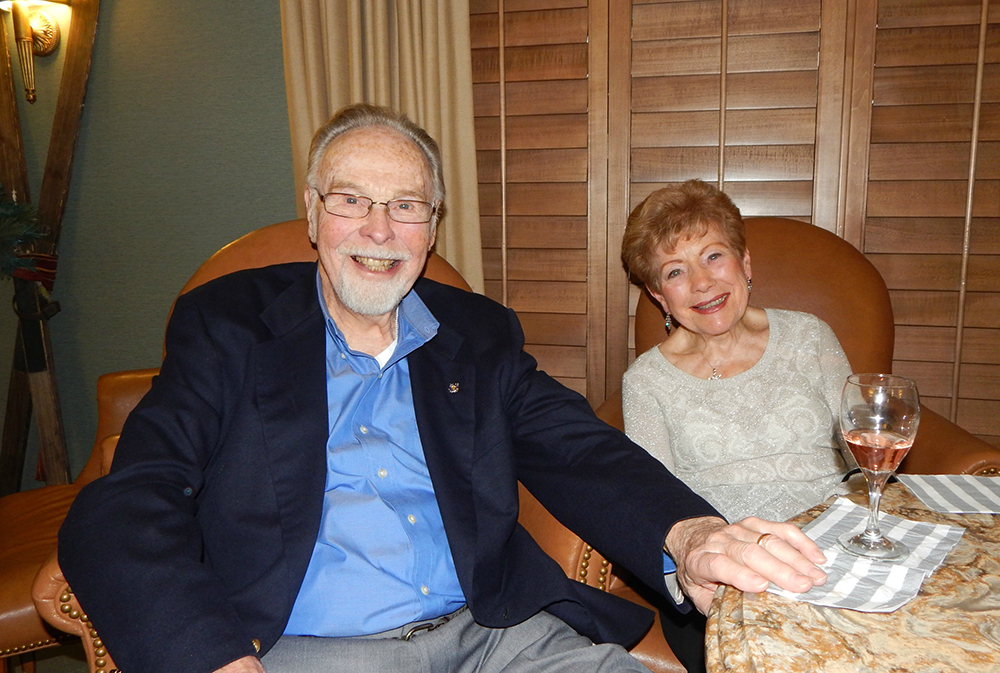 ---