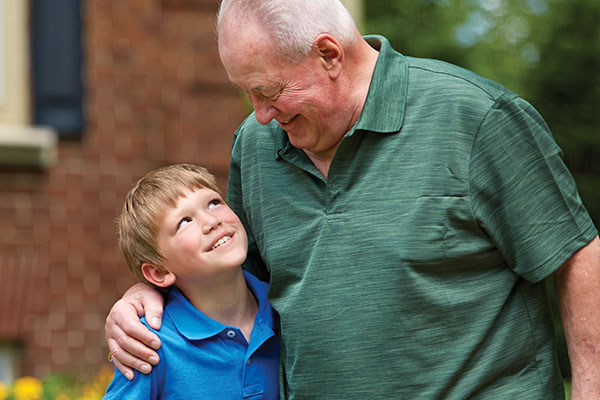 I treasure. I embrace.
Intergenerational Interactions
Bringing together people of all ages is an important focus of The Commons on Marice and our management company, The Goodman Group. Children learn from the experiences and encouragement of seniors, while children's wonder and boundless enthusiasm helps keep seniors young at heart. Our mission is to embrace all generations through innovative programs and services that create life enriching communities.
Ages Entwined® – This program usually involves senior resident and young child interactions. Fosters new relationships between the ages and meaningful experiences.
Grand Connections® – A program to bring seniors from the community together with other generations, to participate together in meaningful – happy, present, mindful – interactions. Specifically, these connections are designed to make a difference in the senior's quality of life.